Outreach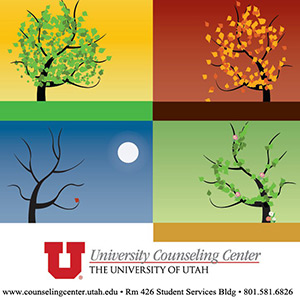 The Counseling Center offers outreach services to the University of Utah. Outreach expands our reach to preventive and educational programs that move beyond traditional clinical service delivery. The Counseling Center strives for collaborative decision-making with campus target groups that allow us to meet the unique needs of our campus community.
In addition to outreach presentations, we maintain an active social media presence via our Facebook page, YouTube channel, and Twitter account
UCC outreach services are FREE to campus partners. To help maintain and sustain outreach services, please consider donating to outreach services.