For Parents

---
I'm worried about my student. What should I do?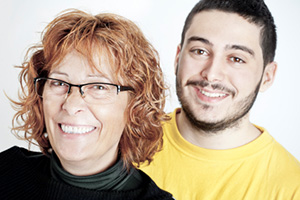 Parents are often in the best position to recognize distress in their children. You can help by acknowledging that stress is a normal part of life. And, by making suggestions that help your student handle things better, you will increase their confidence and ability to cope.
Here are some ideas:
Give gentle encouragement.
Spend one-on-one time with them.
Be specific about your concerns – let them know you notice.
Write them a note about how they are appreciated.
Listen to them without judgment or giving advice.
Laugh together.
I've tried lots of different things, but nothing seems to help. What should I do next?
One of the hardest things for a parent is to have a child in distress. Your relationship is vital, but sometimes they need more help and information than you can give. You can help connect your student to a counselor, clergy, or other campus resources- external link. Often, this may be just what they need to take the next step. Many people find it helpful to talk about their lives with someone trained to listen and understand where they are coming from.
How can my student make an appointment at the University Counseling Center?
Visit the Making an Appointment page.
I'm worried that my student is suicidal. What should I do?
Having or expressing thoughts of suicide can mean different things for different people but it's important to take any mention or suspicion of suicide seriously.This is definitely a time for your student to talk to a counselor. Let your child know that they have the option of talking with a trained professional and help them make an appointment.
Whether it's helping your student with the big things or the little things, the University Counseling Center- external link is here for you.