COVID-19 Operations
The UCC staff is committed to supporting the mental health needs of our campus community, while mitigating COVID-19 risks in our department. For your safety, all counseling services are being provided via telephone and secure video conference appointments. To get started with counseling please call us at 801-581-6826.
Our Message to the Community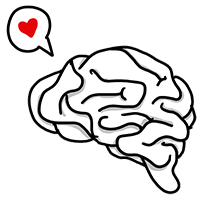 The Counseling Center is doing everything we can to connect students to mental health services as quickly as possible. Wait times for mental health services are, unfortunately, common across Utah due to the growing demand for these services. Nevertheless, we are still doing everything we can to help students get the help that they need.
Contact Us
icon
Front Desk:
801-581-6826
icon
UCC Hours:
Mon - Thurs | 8 a.m. - 6 p.m.
Fri | 8 a.m. - 5 p.m.
icon
Telephone Crisis Services:
Mon - Thurs | 8 a.m. - 6 p.m.
Fri | 8 a.m. - 5 p.m.
icon
After-hours Emergency?
Contact the 24/7 Crisis Line: 801-587-3000